Affordable Dental Implants in Kalyani Nagar
A Dental Implant is also called root replica or root form, which is a surgical component that interfaces with the bone of the jaw or skull to support a dental prosthesis such as a crown, bridge, denture, facial prosthesis or to act as an orthodontic anchor. Now in Kalyani Nagar Pune there is Braces and smiles Multispeciality Dental Clinic which is one of the best clinics in Pune, Dr. Prashant Gupta helps you to solve all kinds of problems in your tooth he is one of the best dentist in pune who treats their patients not only the disease. The implant system has an initial small diameter drill that is used to mark the implant site, intended to replace missing body parts or to serve other purposes such as delivering medication, monitoring body functions, or providing support to organs and tissues.
If you have a tooth problem or any other kind of dental problem, come to Braces and Smiles Multispeciality Dental Clinic in Pune, where you'll find the best dental implants in pune. Dr. Prashant is a dental implants specialist in Pune who has vast experience in providing dental implants for his patients at an affordable cost. The first goal of implant installation is to archive and maintain a stable bone to implant connection.
What are the Benefits of Dental Implants?
It prevents bone loss because the implant anchors the jawbone and thus prevents further bone loss.
It restores the function and aesthetics of the overall maxillofacial prosthesis.
It offers the best and most preferred option for stabilizing loose dentures.
It is thought to be the only option to deliver the fixed prosthesis.
It is one of the strongest and best long-lasting treatment for the replacement of missing teeth.
No need to prepare healthy teeth in order to replace missing teeth.
Repeated use of removable denture periodontally weakness remaining teeth.
There are some benefits of dental implants we provide the services in normal affordable prices Dr Prashant gives the best dental implant treatment in Pune. Some parts of the implant.
Implant body: It is the best component that is placed within the bone during the first stage of surgery.
Healing screw: the screw is usually low in profile to facilitate the suturing of soft tissue in a two-stage implant.
Healing caps: are dome-shaped screws placed over the screw after the second stage of surgery and before insertion of the prosthesis.
Abutments:  It is a part of the implant which resembles a prepared tooth and inserted to be screwed into the implant body.
Impression posts:  Small slim used to transfer the intraoral location. They are placed over the implant body during the impression.
Braces and Smiles Multispeciality Dental Clinic in Pune where Dr. Prashant gives you the best Dental Implants in Pune. He provides good follow up and the Best Dental Implants Specialist in Pune. In  Our Braces and smiles Multispeciality Dental Clinic in Kalyani Nagar, the doctors of our clinic give the patient a new set of non-removable, instantly functional teeth within a single.
If you are also searching for dental implant center near me, dental implant near me, dental implants in pune or dental implant near koregaon park then you must visit Braces & Smile Orthodontic and Dental Clinic in Kalyani Nagar Pune.
Implants are a safe, well-established treatment. It's probably true to say that implants, much like natural teeth, will last for as long as you care for them. How well you look after your implants – and whether you go for your regular maintenance appointments – will have the biggest impact on how long they will last.
If you don't look after your implants they will develop a coating similar to what you get on neglected natural teeth. Left untreated, this can lead to gum infection, bleeding, soreness and general discomfort. You could get all these problems with natural teeth.
If your implants are well looked after, and if the bone they are fitted to is strong and healthy, you can expect them to last for many years. However, just as with other surgical implants (such as a hip replacement) there is no lifetime guarantee.
Make an appointment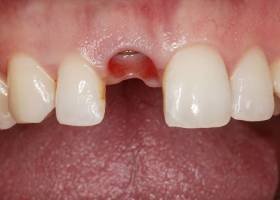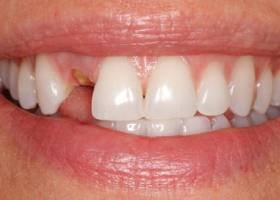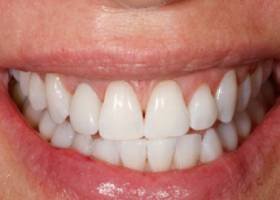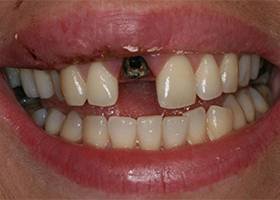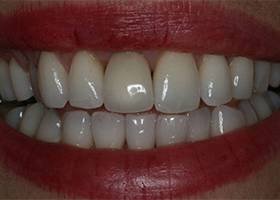 Have any questions? Call us now!